Latest News:

Secure a prime position at the UK's only nursery trade show

Exhibition space at the UK's only nursery trade show is now on sale and numerous new companies in the baby products industry are confirming stands for Harrogate International Nursery Fair which takes place from 29th to 31st March 2015.
Adrian Sneyd, show organiser, comments: "We always give previous exhibitors first option to confirm their stand space and we are delighted to confirm that the majority of these will be returning next year. However, with a number of requests for new positions in different locations we now have some prime spots available at the show."
Companies booking early will not only snap up the best positions in the halls of the Harrogate International Centre, but will also reap the benefits of free marketing activities which take place in the run up to the show. This includes promotion on the Harrogate International Nursery Fair website, inclusion in regular e-bulletin newsletters which go out to a database of almost 6,000 nursery buyers; and an invitation to get involved with the show's new Facebook page www.facebook.com/nurseryfair
Click on a headline to read the article.
Don't miss your priority opportunity to secure your position for 2015
Companies which exhibited at Harrogate Nursery Fair in March 2014 have until the end of June to secure the same space again for 2015, or request a new position before general sales open shortly.
Adrian Sneyd, show organiser, comments: "We have always had the policy to allow previous exhibitors the first chance to re-book again before offering space to new companies. Once we receive your booking form, on which you can also use it to tell us any changes you wish to make, it gives you the advantage of getting in first before general release. A paid deposit then secures your stand leaving you free to concentrate on the rest of the year while being safe in the knowledge that they have one of the better positions in the show."
Full information about booking for next year's show is available here, or email: adrian@nurseryfair.com
Nice doing business!
The 45th Harrogate International Nursery Fair closed its doors on a high on Tuesday 25th March after three buzzing days of business, seminars, networking and socialising.
"The BPA's Seminar Programme was a new element to the show and most of the presentations attracted a huge turnout. GfK's insight into 'How customers are spending their money' was packed, with people having to stand on both occasions; and Emily Hill of Write My Site talking about blogging to the mummy market filled every seat in the Seminar theatre." Adrian Sneyd
Adrian Sneyd, show organiser, comments: "The consensus of the majority of people attending this year, both in an exhibitor and visitor capacity, was that it was yet another great show. The weather was kind, there was lots going on for the entire duration, and for the majority, business was brisk."
There are lots of positive comments about the fantastic atmosphere in Hall G which not only housed the Seminar Theatre, but also a Street Food Kitchen serving free burritos to visitors as well as booths offering ice-creams and smoothies. The North American Pavilion in the Royal Hall was also a talking point as it was the first time that this venue has been used for exhibition purposes since reopening after refurbishment in 2008.
Click to view all images from the evening.

BANTA Awards & Party Night
The BPA's Baby and Nursery Trade Awards (BANTAs) were announced during a glitzy evening at Majestic Hotel on Sunday 23rd March - a full list of winners can be seen HERE - and the BPA's Concept & Innovation Award winners were also announced on Monday 24th March at the show. Details can be seen HERE.
Priority booking for next year's Harrogate International Nursery Fair, which takes place from 29th to 31st March 2015, opens on 1st May 2014 and this year's exhibitors will have until the end of June to retain their stand space or request a change of position. After this, exhibition space will go on general sale and will be allocated on a first-come-first-serve basis. More information and booking forms will be available soon.
Click here to read what some of HINF's 2014 exhibitors and visitors have to say.
Best in the show
There were double celebrations at Harrogate International Nursery Fair today as the Baby Products Association announced the winners of both its Baby and Nursery Trade Awards (BANTAs) and Concept & Innovation Awards.
The BANTAs were presented during a glitzy Party & Awards evening at the Majestic Hotel last night (Sunday 23rd March) and seven companies walked away with trophies and the admiration of the entire nursery industry. The winners are:
Child Restraints
Winner: Simple Parenting (CuddleCo) – Doona Next Generation Car Seat
Highly Commended: Dorel – 2way Duo Pack
Wheeled Goods
Winner: BabyStyle UK – Oyster
Highly Commended: Emmaljunga – Double Viking
Playtime
Winner: Halilit – TAF Toys Development Walker
Highly Commended: Great Gizmos – Plan Toys Bird Walker
Sleep Accessories
Winner: Sweet Dreamers – Russell The Dream Sheepdog
Highly Commended: Small Ideas - LumiPotti
Travel Accessories
Winner: Diono – Easy View Plus
Highly Commended: East Coast Nurseries – Tiny Love Take Along Bouncer
In Home
Winner: Cheeky Rascals – Mima Moon
Highly Commended: Newton Stovold Associates – Babybay Trend
Safety
Winner: Cheeky Rascals – Lascal KiddyGuard Assure
Highly Commended: Belt Up Kidz – Belt Up Kidz
Feeding, Cleaning and Changing
Winner: Lässig – Green Label Neckline Bag Denim
Highly Commended: TMC Ventures Europe – Sili Squeeze
Best New Product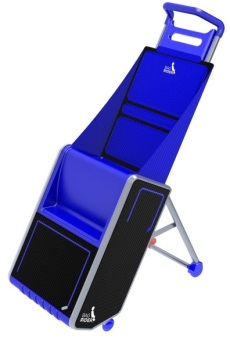 Winner: CuddleCo – Greetom UPP
Highly Commended: Prince Lionheart - yoMOTO
The BPA's Concept & Innovation Awards were also announced today with Tom and Tamar Clarke the winners of the Concept Award for their innovative Bag Rider design; and Jonathan Feingold and Marc Kelly of CuddleCo winners of the Innovation Award for Doona – a revolutionary new car seat.
Tom and Tamar, who both work in the airline industry and have two little girls of their own, came up with their Bag Rider idea after struggling with baggage and babies when travelling through airports. This is a cabin bag which can store all necessities inside, but has an integrated seat to sit baby on once their pushchair has been checked in.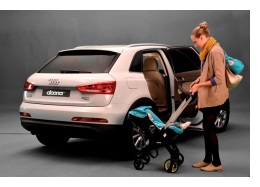 Jonathan and Marc's Doona has taken the nursery industry by storm not only winning the Innovation Award but also the BANTA Child Restraints Award. This is an Isofix car seat which has fold out wheels converting it instantly to a pushchair.
Runners up, Catherine Curtis and Connie McGarvey were also highly commended by the judges for their BabyHub Bedside Crib and Automatic Waterless Bottle Warmer designs.
Be in the know about nursery sales
The first day of Harrogate International Nursery Fair closed on an absolute high after a bustling start and a huge buzz of activity throughout the halls.
The BPA's seminar by market research company, GfK attracted a good turn out with almost 40 attendees listening to a thought provoking presentation about latest nursery industry trends. Erol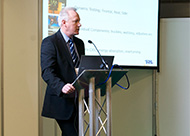 Sukan explained the balance between online versus in-store sales and the fact that parents appear to actually spend more when purchasing products online. However, whilst strollers are more likely to be purchased in store, sales of products such as baby monitors and high chairs are steadily increasing. He also touched on the importance of social media and how this is likely to affect the industry in the future. This seminar will be repeated at 15:00hrs tomorrow and is well worth attending if you are involved in the nursery sector.
There was also a sense of excitement radiating amongst exhibitors whose products were short-listed for the BPA's BANTA Awards. The judges made their final decisions today and the winners will be announced tonight at a glitzy Party & Awards evening – so watch this space for a list of winners tomorrow.
There is a notable increase in new brands at the show this year with a diverse range of products and more international exhibitors than ever before. The North American Pavilion located in the beautiful Royal Hall is well worth a visit, not only to see some exciting new product ranges from across the world, but also to enjoy the friendly ambiance of the entire arena.
The show opens again tomorrow at 9.30am with lots more to activities ahead. The winners of the BPA's Concept & Innovation Awards will be announced in the morning and there are three further seminars taking place throughout the day. Full details of everything can be found on this website.
Harrogate is here
The event that the entire nursery industry has been gearing up for is now upon us and in just two days the Harrogate International Centre opens its doors to welcome thousands of buyers to view the latest new baby products from around the world at Harrogate International Nursery Fair.
Whether you are seeking wheeled goods and car restraints, feeding and changing equipment, or toys and gift items, we can pretty much guarantee that you will be spoilt for choice. In the past few weeks we have been highlighting some of the great ranges on offer in our regular newsletters - these can all be viewed on the website and here is another taster for you below!
Wooden toys for the bath
Great Gizmos and PlanToys have unveiled a fully waterproof wooden toy collection that will make traditional wood a bath time essential and a welcome alternative to plastic bath toys. This includes a collection of boats and bath sets made entirely of wood and ideal for water play as each new water toys is finished with a special non-toxic coating.
Visit Great Gizmos on stand A7.
Just the right fit
Justafit adjustable sleepsuits by InfaSense will be officially launched by Bébélephant at Harrogate. Brainchild of mumpreneur Caroline Driver, who found that sleepsuits with legs too long caused a tripping danger for her own child, the Justafit was invented with hook and loop ankle straps which adapt the sleepsuit to the length of the child's leg and around the sleeves to stop sleeves covering little hands and dipping into their breakfast.
Visit Bebelephant on Stand QP45.
Kinder to little ones
ATTITUDE, a proudly Canadian brand introduces a revolutionary new line of carbon-neutral, environmentally friendly body and hair care products for children and babies: ATTITUDE Little Ones.
"With the launch of our new line, we wanted to offer consumers a contaminant-free alternative to existing body care products. I have taken a personal interest in developing formulas that can make our day-to-day lives healthier because it doesn't make sense to expose ourselves and our children to any level of toxins that can be potentially harmful," says Jean-François Bernier, President and Founder of Bio Spectra.
Visit ATTITUDE on Stand H34.
Get to Grips with Crawling
Creeper Crawlers is a revolutionary, super cute romper providing traction and protection to ultimately support and increase the chance of children crawling safely and successfully. Creeper Crawlers Crawl Suits have grippable little bugs in key contact areas on the front of the legs and on the soles of the feet, which help tots crawl safely and happily, more successfully and for longer on all surfaces including the increasingly popular wooden and tile floors.
Visit Creeper Crawlers on Stand QP32.
It's a goal!
As Brazil gets ready to host the 2014 Football World Cup, Little Champ is launching a world first football baby gym at Harrogate this year. The award winning company will be launching its Football Play Gym and displaying their other fantastic sports themed baby toys. If you are too grown up for baby gyms, think again, Little Champ has an adult friendly version to try on its stand.
Visit Little Champ on Stand QP42.
We'll see you there
This time next week, Harrogate International Nursery Fair will be well underway and if pre-registrations are anything to go by, the halls will be packed with visitors grabbing the opportunity to see new product launches from around the world.
Everything is pointing to a great show for everyone involved; the apparent upturn in the economy; mild weather providing great travelling conditions; and lots of exciting new aspects to give added value such as the BPA Seminar Programme, industry awards and quirky new catering concepts. If you are still teetering as to whether to attend, we can guarantee you'll regret not coming to HINF this year, so grab your order books, jump in a train, plane or automobile and join the entire nursery industry next weekend!
Innovative bath hammock

Baby's Journey, a US based manufacturer, is proud to launch its hero bath time product at Harrogate this year - featuring smart innovation to help make bathing infants easier.
The Baby's Journey Bath Hammock features a patented Roller-Sling feature designed to cradle newborns from 0-6 months during bath time to help make the experience calm and relaxing for both parent and child. The sling simply retracts after use and the sturdy and secure base folds compactly making it ideal for storage and travel. The Bath Hammock is available in a variety of patterns and carries a suggested retail of £22.99. To find out more about Baby's Journey, visit Stand D4.
Food on the go
Sili Squeeze is a convenient, reusable, silicone food pouch designed for active families with young children. Now parents can easily feed their little ones with healthy homemade baby foods, smoothies and readymade yoghurts when out and about. No mess, no fuss - just fun!
Sili Squeeze Original spill-proof spout is ideal for beginner eaters (6 months+) and the Eeeze free-flow spout is suitable for toddlers and young children who are independent eaters. The food-grade silicone pouches come in three convenient sizes (60mls, 120mls & 180mls), and all Sili Squeezes are top-drawer dishwasher safe. Come and see for yourself on Stand QP48.
Australian sleep brand hops to Harrogate
Australian company Bubbaroo took the UK by storm last year with its collection of swaddles, sleeping bags and blankets and has gone on to win prestigious UK awards as well has being featured in top national consumer publications. The team is thrilled to be putting a face to its brand at Harrogate and is looking forward to meeting retailers to showcase the existing collection, as well as launching some rather exciting new lines that are sure to rival market competitors. Visit Bubbaroo at Hall H Stand 24.
Rear face for longer
Axkid is excited to be exhibiting at Harrogate for the first time. As specialists in rear facing car seats, Axkid will be displaying its Scandinavian seats which allow parents to rear face their children up to 25kgs (approximately age six). The show will also see the launch of the brand new DUOFIX car seat, a seat which can be used with both ISOfix and seat belt in a rear and forward facing position. Visit Axkid on Stand C52 to find out more.
Sun and swim and ... Harrogate!
Everyone in the nursery industry is gearing up for Harrogate International Nursery Fair and with the sun promising to shine this year, visitors can enjoy the beautiful north Yorkshire town of Harrogate combined with valuable business at the show. With a huge increase in exhibition space over recent years, many visitors choose to stay for the duration and can make the most of the fabulous restaurants and bars that Harrogate has to offer - and for those who feel the need to relax and unwind after three busy days at the show - don't forget your swimming costumes! Harrogate is famous for its 19th Century Turkish Baths which are one of only seven remaining in complete working order dating back to Victorian times.
Read on for a snippet of some fabulous products which will be on offer at the show ...
Well wrapped
Baby K'tan is proudly introducing its award-winning line of baby carriers and accessories to the UK market. The company's hybrid carrier is widely known as the 'ready-to-wear' wrap and having won numerous awards for best newborn carrier, it offers six carrying positions. It does not require any complicated wrapping or buckling and can be worn like a t-shirt! Different than many others on the market, it is easy for a parent to use and much less intimidating. With its gender neutral design and earth tone colors, Baby K'tan will quickly become a best-selling newborn carrier, as well as a parent's best friend. Visit Baby K'tan in the North American Pavilion Stand NAP4.
Steer in style
BabyStyle introduces a host of new pushchairs this year, including three new additions to the amazingly popular Oyster range and the Imp.
The Imp is a stylish, feature packed buggy suitable for use from birth, has a particularly easy folding mechanism, is small and compact when folded and will be able to take a choice of infant car seats. The Imp offers a very cost efficient option and comes in a choice of five popular colours. Visit BabyStyle UK Ltd on Stand B44.
Horses for courses
Cuddledry returns to Harrogate with a clippety clop and some lovely new designs cantering onto the stand. A leading bath-time brand, Cuddledry remains a lifeline for new parents with its beautiful quality 'hands-free' baby apron bath towels. The apron towel is now just part of the company's gorgeously tactile bamboo range with toddler 'dress up' towels and Harrogate will see the unveiling of a new addition to this range, with a mane and tail definitely part of the picture! Whether you are looking for core nursery items, fashion or gifts and accessories, visit Cuddledry on Stand C34.
Here's the daddy
Babymule, the award-winning changing bag brand, is delighted to announce the launch of two fabulous new bags for 2014. The two new designs; The Colt and Big Daddy will be launching to trade at Harrogate. The Colt, a dynamic cross-body, changing bag that can be worn over one shoulder, or clipped to the pushchair and the Big Daddy combines all the best-selling features of the original Babymule backpack with premium touches, such as leather pulls, cordura panels and breathable mesh. Inside the Big Daddy is filled with absolutely everything a young family needs. Visit Babymule at stand QP40 at Harrogate.
Food for thought
As well as offering buyers the ultimate venue to see all of the latest new baby products and wrap up stock decisions for the coming year, Harrogate International Nursery Fair also prides itself on being the friendly show and as always promises some light-hearted fun too.
Don't miss the new Street Food Kitchen in Hall G which will get you in a carnival mood with a selection of burritos, a hog roast, plus a Belgium Waffle Emporium, a Smoothie Station and the ultimate Ice-cream Parlour! This is also the location of the BPA's Seminar Theatre too so you are more than welcome to tuck into a chocolate sundae whilst listening to the latest nursery market trends!
If you haven't already - don't forget to pre-register for the show HERE.
Fit for a future king
After its launch last year, Izzy Melody has had a whirlwind year including appointing stockists and distributors in six countries and an exciting invitation to come to 10 Downing street to present British made I.M. Baby Bangle to Prime Minister David Cameron - one for his daughter and for HM Price George.
The I.M. BabyBangle is a flexible, lightweight teething ring with a soft density that will help baby to safely soothe chomping needs, as well as help stimulate speech, weaning and motor skills practice.
Izzy Melody is keen to build new relationships to increase export as well as support further growth within the UK and will be bringing out new products later this year. Come and visit Izzy Melody on Stand QP44.
New innovations for OXO Tot
OXO Tot is unveiling an all-encompassing collection of new products at Harrogate International Nursery fair this year. The international baby brand has brought its thoughtful design philosophy to a wide range of new products for parents and children starting with its new Seedling highchair. Created to provide baby with a safe and comfortable resting place during mealtimes, the Seedling is suitable from four months to three years and comes in three contemporary shades of green, mocha and graphite. Also debuting at the show will be a new range of toilet training products featuring a 2-in-1 Go Potty and Sit Right Toilet Trainer Seat. Come and meet the team in Hall H, Stand 52.
Launch of own-brand products
Avant Baby will launch its new own-branded products at Harrogate - all designed with mum in mind. The Avant Baby Buggy Organiser has a host of features and fits easily to a pram or pushchair with adjustable Velcro straps so all essentials are in easy reach. The Avant Baby Buggy Hook is designed to keep hands free while pushing a pushchair. The strong lightweight hook features a deep aluminium U-shape which can accommodate extra wide handles and can be attached to any style of pushchair with the stylish Avant Baby branded hook and loop straps. In addition to the Avant Baby collection, visitors can also see the successful lines the company distributes including Funkybox and the Kurtis Baby Peace Curtain. Come and visit Avant Baby on Stand QP5.
Going bananas baby
The Baby Banana Brush is a revolutionary teether and toothbrush combination made from 100% food grade safe silicone. The soft, massaging bristles help to soothe sore gums and encourage healthy oral care habits from the earliest possible age. All Baby Banana Brush products are BPA, pthalate, lead and Toxin free. They are also dishwasher and freezer safe. Baby Banana Brushes are made from silicone and are flexible and soft, reducing the risk of mouth injury if a child should fall while brushing. Visit Baby Banana Brush on Stand QP49.
Don't rush your visit
With just over two weeks until the UK's only nursery trade show, Harrogate International Nursery Fair confirms that every single exhibition stand space is now sold filling nine halls of the Harrogate International Centre in its entirety.
Adrian Sneyd, show organiser, comments: "Visitors will be in for a real treat this year with more exhibitors covering a larger floor space than ever before. Not only are most of the big, well known brands returning, but there are numerous new exhibitors from around the world attending the show for the first time promising buyers lots of exciting new product ranges.
"Gone are the days when the show filled three of four halls and visitors could scoot round and see everything in a day. We highly recommend a minimum of two days to take in all on offer for those in a hurry, but if you want to relax, peruse products and buy at your leisure it is well worth a three day attendance."
Wonderful wet-wear
Baby&More returns to Harrogate with a fabulous range of new products that fit perfectly with the company's ethos - providing mummy inspired solutions.
Featured in the Independent newspaper's 10 Best Rainwear feature, the quality Mum2Mum Rainwear range will be showcased. The high-quality collection is proving popular with parents buying for Forest School and of course for the wettest winter on record. The new Squeez'Ems range will also be available at the show - the innovative feeding range created by US brand BooginHead is perfect for both babies and toddlers alike. Visit Baby&More on Stand QP4.
Cute, clean characters
Goldbug is launching a range of new nursery products at Harrogate. As well as showing the supremely successful Harness Buddy range, the company will introduce SoapSox® to the UK - a product created by US child expert Ray Phillips which is unlike any other bathtime product on the market. SoapSox are a cute wash cloth alternative and feature several fun characters that make bathing fun for kids and easier for parents. Each character has a soft terry cloth exterior with an anti-microbial sponge interior with a mesh pocket - simply insert your favourite liquid or bar of soap and create lots of wonderful SoapSox® suds for gentle cleansing ... and fun! Visit Goldbug on Stand C33.
Accessories for families on the go
Travel happy with JL Childress, which has a wide range of products such as stroller accessories, car seat carriers, feeding accessories and other quality safety necessities providing a helping hand to families on the go. The company has many great offers for existing and new customers, to come along and visit the team on Stand H14.
Mystery unveiled
Baby Elegance is delighted to return to Harrogate International Nursery fair where it will be launching some exciting new products from buggies to one of the safest mattresses available. The company will also be launching a new wide range of colours for the Beep twist, which scooped two Maternity & Infant awards for best travel system and best buggy for 2013. Visit Baby Elegance on Stand A1 to see all the exciting new products to hit the UK market.
Greater international presence than ever
You may have noticed that Harrogate Nursery Fair re-branded last year to add the word 'International' to its title for the very reason that the show has grown in its 45 years from a very UK focused show to a truly worldwide event. This year, over 50 companies will be exhibiting from more than 20 countries with brands from Australia and the US to far-reaching corners of Europe. Last year visitors attended the show from almost 50 countries and this is expected to be even higher this year with a notable increase in visitor pre-registrations from around the world.
Adrian Sneyd, show organiser, comments: "The majority of international baby trade shows take place in the autumn with exhibitors offering their spring and summer launches for the following year. Because of its March timing, Harrogate fills a much-needed gap in the market offering retailers and buyers the unique opportunity to view autumn and winter collections and plan their buying requirements for later in 2014.
"Interestingly, this year more than ever the town of Harrogate will take centre stage in the international arena when it hosts two stages of the Tour de France including the finish just metres from the exhibition hall entrance!"
For more information about attending Harrogate International Nursery Fair and to pre-register to attend visit the Registration Form.
Thermal solution from the US
Pacific Baby, a US-based supplier of thermal baby bottles is pleased to introduce its new award winning All-in-One bottle to the UK market. The All-in-One keeps liquids hot or cold for up to seven hours. It comprises a BPA-free plastic bottle for easy formula measurement, which can be inserted into an outer stainless steel thermal bottle to keep the temperature. Accessory tops can be purchased to convert to sippy cup and drinks bottle, for use from birth to five years old. Very handy for travelling, outings and bedside feeding, this product is winner of the Mother's Choice Gold Award in the United States. Visit Pacific Baby in the North American Pavilion Stand NAP7.
Second launch for Gummee
Gummee Glove, the brand behind the multi-award-winning teething mitten for babies is excited to be launching its second product at the Harrogate International Nursery Fair in March.
'My First Gummee Glove' is a pair of anti-scratch mittens for newborn babies. The surface of the mitts is covered in silicone spots to gently soothe tiny gums. The mitts also feature an adjustable hook and loop fastening so they stay on the smallest of hands. 'My First Gummee Glove' comes in a choice of three colours: blue, pink and white. It will retail at £6.99. Come and see 'My First Gummee Glove' and the original Gummee Glove on stand H7.
Birthday celebrations
This is Skibz seventh year of exhibiting at Harrogate and the team is looking forward to catching up with its UK and international customers as well as making new friends. Skibz continue to sell well, and its new product, Snoodz'n'Mitz, is proving very popular with customers both here and overseas. 2014 is Skibz' 10th birthday and it is incredible to think that the company has progressed from cutting out Skibz on a playroom floor to selling hundreds of thousands of products worldwide. Please come and say hello and help Skibz celebrate its anniversary and take away a party bag on Stand QP9.
Easy ride
Harrogate International Nursery Fair is simple to reach driving from London as you can jump onto the M1 and stay there pretty much until you arrive at your destination, however for those who prefer not to travel by car there are several alternatives. There are regular trains from London to Harrogate via either York or Leeds which will take less time than driving – around 3 hours. However, many of you may not be aware that you can now fly from London Heathrow to Leeds Bradford airport for just £47 each way with British Airways. The flight takes just over an hour and with regular buses from the airport to Harrogate makes a quick an affordable option for many retailers travelling from the south of England.
Don't forget to register online for free entry to the show! Full details of exhibitors, show times and where to stay are also on the website. We look forward to seeing you there!
Enter the Dragons
Visitors to Harrogate International Nursery Fair can grab a sneak preview of an exhibitor's products on television this coming Sunday 2nd March at 9pm as Julie Wilson and Amy Livingstone of Cheeky Chompers come face to face with multi-millionaire investors on BBC2's Dragons Den.
Julie and Amy, Edinburgh based mumpreneurs, launched their new product, the Neckerchew chewy dribble bib, at Harrogate last year and the product has proved a real winner selling over 30,000 in 12 countries in their first year of trading. Cheeky Chompers will be launching a further three new exciting styles at Harrogate this year, so do come along to Stand QP10 and find out all about their time with the Dragons.
Must have buggy accessory
Memory foam is the' in thing' for adult mattresses and pillows but now babies can enjoy its long lasting comfort with the CoziCush by CuddleCo – a memory foam buggy liner with adapts to individual baby's shapes keeping them calm and cosy for longer. The science behind CuddleCo's design helps to avoid musculoskeletal stress with the correct combination of foam density and firmness to deliver support for the ideal anatomical position when seated. Universal with almost all pushchairs the CoziCush retails at around £24.99 for mass market appeal. Visit Cuddleco on Stand C5.

Converting parents to the cloth side
TotsBots has taken its award-winning cloth nappies to the next level with the launch of its latest McBinky – a brand new, easyfit design. This latest version of the TotsBots classic has a beautiful bamboo, cotton and minky blend fabric interior promising the ultimate softness. The new design comes in five fabulous colours including blue, green, red, purple and orange and is available for newborns up to 35lbs. Visit TotsBots on Stand C44.
UK debut for Mabel
After 10 years in business, and 50 million labels sold in 97 countries worldwide, Mabel's Labels – a leading provider of durable, waterproof labels for households and families – has expanded into the world of retail with a one-of-a-kind product that makes organisation easier for parents and families. Write Away!™ labels are ideal for any last-minute labelling – from lunch containers, bottles and sippy cups to toys, school books and more. They're compatible with any pen, pencil or marker. Simply write, seal and stick! Visit Mabel's Labels in the North American Pavilion in the Royal Hall Stand NAP1.
BPA offers an exciting line up of speakers at Harrogate
Many companies use Facebook and Twitter to promote their business, but have you ever wondered how to really engage with your customers and influence their buying habits? Emily Hill of Write My Site will be presenting a seminar at Harrogate International Nursery Fair on Monday 24th March explaining how writing a blog is a highly effective tool in influencing the mummy market. Also, leading market research company GfK will explain how the sudden drop in birth rate in 2013 has affected baby product sales and will show just how and where new mums like to spend their money.
Retailers involved in the sale of child car restraints can discover the full implications of the new European i-Size Regulation which will affect almost every family with children across Europe in coming years in a seminar presented by Transport Research Laboratory (TRL) and design and engineering consultancy Inneva. Finally, do you need to protect your business from employees walking out with your best ideas? And are you ready to deal with employees requests for flexible working further to recent changes in the law? Law experts from Lupton Fawcett will be on hand to explain how to protect your IP and answer all of your questions concerning Employment Law. Seminars are free of charge and take place in Hall G of the Harrogate International Centre. For full details and times of seminars visit the Seminar Programme.
Celebrate re-branding
Harrogate marks the official launch of Maguari, the new single corporate identity formed by uniting Bibs and Stuff and its Dutch sister company ISI.BV. Visitors to Harrogate are invited to join the Maguari team for a glass of bubbly and free gift and view some must-see items including Buddy - a breast feeding pillow from ISI.Mini, plus relaxing nightlights and sleep trainers from Baby Zoo. As the exclusive UK distributor from New York based Skip Hop, Maguari will also showcase products previously only available in the USA. Visit Maguari on Stand H3.
6Carry and sleep collections
Laminvale will be presenting two brands at Harrrogate - Amazonas and Perlimpinpin. Amazonas is one of the leading manufacturers of hammocks worldwide operating in over 40 countries and will be offering its original cotton hammocks from Brazil and also its successful baby and child product line Amazonas Baby World with a variety of hammocks, baby carriers, hanging chairs for children and baby hammock stands. Perlimpinpin brings its collection of sleeping bags and matching ultra-soft blankets with eye-catching designs. Organic bamboo, ultra soft muslin, cosy plush and velour are only a few of this brand's signatures. Visit Laminvale on Stand H15.
phil&teds and Mountain Buggy at home in UK
This year marks a new beginning for phil&teds and Mountain Buggy with a new UK based team focused on building the brands and supporting retailers. The innovative brands dedicated to helping parents adapt&survive and live life without limit have a fresh new approach for in-store merchandising, dedicated sales support and exciting new products on offer.
Share in the enthusiasm and visit the team to be inspired and discover the latest from these leading brands, including the innovation award winning Mountain Buggy nano - the ultimate travel companion, and new luxury phil&teds pushchairs. Visit phil&teds on Stand 110 in Hall A.
A stomping new design
Ickle Bubba will be exhibiting at Harrogate for the very first time and is the brain-child of husband and wife team Fran and Veronica Vaughan who set about providing one of the most stylishly affordable travel systems on the market. The 'Stomp Collection' is a modern, fresh design, provided at unbelievable value for money whilst offering one of the highest retailer profit margins in the wheeled goods business. In its first six months, Ickle Bubba has partnered with over 50 independent retailers who have been eager to stock the 'Stomp Collection'. Visit Ickle Bubba at stand A102.
Meet Apprentice winner Tom Pellereau
Fans of the BBC television show The Apprentice can meet 2012 winner Tom Pellereau at Harrogate International Nursery Fair this year, as Babyprice will be offering his invention – the Stylfile Nipper Clipper. This revolutionary product has a safety spy hole, baby nail file and distraction app allowing parents to trim tiny nails safely and correctly. Come and meet Tom and chat about his experiences on the afternoon of Sunday 23rd March on Babyprice Stand A4.
Baby skincare from Sophie la girafe
The gorgeous new Sophie la girafe baby range of certified natural and organic skincare for babies and children is being launched by 1 Two Kids at Harrogate. Sophie la girafe is now one of the best-selling baby toys in the world and the new range of products to care for baby's skin carry the same values as the award-winning toy – natural, great quality, safe, traditional and all with a unique French touch. Visit 1 Two Kid's Stand B6 to see this fabulous new range which will be in stores from May 2014.
Reassuring new parents
Snuza has been at the forefront in offering peace of mind to parents of new-born babies. The Snuza Hero is a cordless mobile movement monitor and has a unique vibration feature which can reassert baby's breathing if it detects that breathing movement has stopped for 15 seconds, followed by an alarm if breathing does not resume. Hero's sensitive flexible tip gently rests on baby's tummy and will alert parents if breathing movements become weak or slow. Snuza Hero and Snuza Go! clips onto baby's nappy and is battery operated – no cords, wires and sensor pads. Snuza provides parents with freedom of movement. Come and see this great product for yourself on Snuza Stand QP52.
All will be unveiled!
Baby Elegance is delighted to be attending Harrogate International Nursery Fair once again, where it will be launching some exciting new products from buggies to one of the safest mattresses available. The company is also launching a new wide range of colours for the Beep twist, which scooped two Maternity & Infant awards for best travel system and best buggy for 2013. Visit Baby Elegance on Stand A1 to see all the exciting new products to hit the UK market.
Travelling with Trunki
Trunki is bringing a selection of its newest products to Harrogate, including the Yondi travel pillow and ToddlePak – a brand new innovation in toddler reins. The Yondi pillow offers head and neck support for snoozing toddlers (suitable for 2yrs+) in a loveable range of seven colourful characters.
ToddlePak is an innovation in toddler reins with a fuss-free harness that fits from the front and fastens from the back in one quick, simple movement. A unique clip allows parents to adjust the waist and shoulder straps simultaneously for a comfortable, secure fit. The rein can be used both as a training rein for first steps or a leading rein for bigger adventures! Like Yondi, it comes in a range of characters that children will love. Visit Trunki on Stand H45 where it will also be showing new suitcases based on licenses with Lotus F1 and Hello Kitty.
Let Paul 'Entertain You' at Harrogate International Nursery Fair Party & BANTA Awards night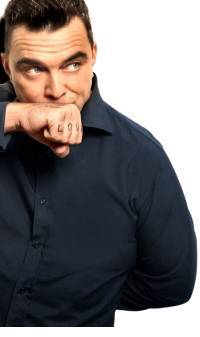 Fans of Robbie Williams and Olly Murs will be rushing to buy tickets for the Harrogate International Nursery Fair Party & Awards night this year with outstanding live entertainment provided by what is widely regarded as one of the most authentic tribute shows on the circuit.
Paul Reason not only captures the look of Robbie, but also his mannerisms with cheek, charm and sex appeal will have jaws dropping in amazement. Paul also sounds incredibly like Robbie with powerful vocals recreating favourite songs from the performer's Take That and solo careers. True to life, he will also be joined by stage buddy Olly Murs (aka Mitch Corner) with a mix of both solo performances and duets.
At the Majestic Hotel on Sunday 23rd March, this is a not-to-be-missed event open to exhibitors and visitors and includes a three course meal, brief celebrations as the BPA's Baby & Nursery Trade Awards are presented before heading on to the star studded performance of the evening.
Tickets are just £48 (including VAT) and are selling fast, so book early to avoid disappointment. Click here to download the booking form.
Time to 'Travel Lite'
PacaPod's new 'Travel Lite' Hastings puts the knapsack back on the map for adventure seeking parents with a versatile design that can be worn as a shoulder bag or backpack combining utilitarian styling with innovative new design features and a super lightweight construction.
Perfect for all kinds of family road trips the Hastings is part of PacaPod's ingenious new 'Travel Lite' range weighing just .56kg. It has a practical top loading style which makes it easy to arrange baby gear and pack, grab and go. The brand's unique 3-in-1 'baby organisation system' has also been cranked up a notch with new flat pack feeder, changer pods and mat which are simple to clean and fold away.
Visit Pacapod on Stand H16.
Fun and clean meal times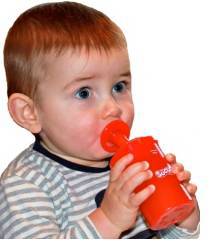 Parents looking for a clean and convenient way to feed babies and toddlers will love the new Sucup Teeny-Weany and Sucup Toddler which allows little ones to feed independently. Fill the re-usable cups with your choice of food and then give to the child with confidence. Spill-resistant and squeeze-proof they are ideal for travel. Pop in porridge for breakfast, vegetable puree for lunch and yoghurt for afternoon snack and because of the innovative design there is zero waste! Made in the UK and retailing at £9.99 this is a perfect range for nursery retailers.
Visit Sucup on Stand QP15.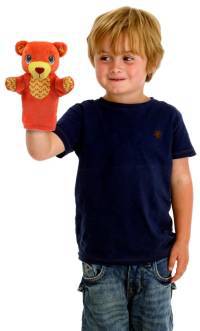 Perfect play companions
The Puppet Company is a toy design and wholesale company specialising in puppets. As well as being the largest puppet wholesaler in the UK, creating wooden theatres, plush toys and dolls, it also produces the 'Wilberry' collection which features plush animals and dolls. The company's products are sold in garden centres, toy shops, gift shops and zoos around the world. My First and Second Puppet collections are made from soft fabrics with embroidered faces and are suitable from birth upwards.
Don't miss The Puppet Company on Stand H6.
Stunning new venue for America
Visitors to Harrogate International Nursery Fair will be treated to some of Britain's finest culture in March with Harrogate's stunning 100 year old Royal Hall providing the venue for the North American Pavilion at the show for the first time ever.
The Royal Hall, the patron of which is HRH Prince of Wales, was returned to its former glory and officially re-opened in 2008 after more than £10m of restoration work. The final result is truly stunning and the decorative scheme is an authentic reproduction of the original which itself was acclaimed as one of theatre architect Frank Matcham's finest projects.
Show organiser, Adrian Sneyd comments: "This is the second year that ABC Kids Expo has staged a North American Pavilion in Harrogate and last year exhibitors within it were delighted by the culture and heritage provided by the town. We were asked about the possibility of utilising the Royal Hall for the North American Pavilion in 2014 and are delighted to have come up trumps. The venue, which is part of the Harrogate International Centre, is truly exceptional and visitors are highly recommended drop in to experience some of the UK's finest architecture - as well as some exceptional baby products too!"
Exhibitors in the North American Pavilion include Baby K'tan LLC, foufou baby, Jazzy Toes, Mabel's Labels, Pacific Baby Incorporated, Pura Stainless, RoomMates D&eacut;cor, Sara Kety LLC, Wean Green and Zoli Inc.
The ABC Kids Expo team will also be on hand for anyone wanting to find out more about one of the US's largest baby trade shows which takes place in Las Vegas in September 2014.
Full exhibitor information can be found at www.nurseryfair.com
Baby buyers' bonanza
Harrogate International Nursery Fair 2014 is fast approaching and nursery retailers and buyers are in-store for a treat with all of the favourite, well-known brands attending as well as some exciting newcomers to the market with a diverse variety of fabulous new baby products.
This is the UK's only nursery trade show providing a great opportunity to explore product launches for the autumn and winter season. The beautiful Yorkshire town of Harrogate is a delightful location, with competitively priced hotels and restaurants, so it's hardly surprising that many visitors enjoy spending a few days to make the very most of their stay and enjoy some of the hospitality on offer too. This year there will be an interesting line-up of speakers with a brand new seminar programme, a Party & Awards night; plus a free networking and drinks evening. For more information and to register for the show visit www.nurseryfair.com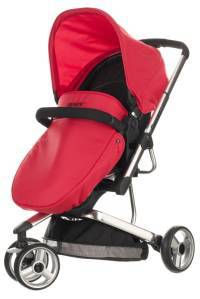 Baby we're back!
After an absence of two years, Obaby is returning to Harrogate to exhibit some fantastic new products for retailers large and small alike.
The best of these is the much coveted Chase pramette. After the highly successful launch, the Chase has been even further improved with a sleek new hood. There are now six colours to choose from, all on an eye catching chromed chassis. Not just any Chassis, the Chase chassis is a dynamic hydraulic system that takes the fuss out of opening and folding the pushchair. With a RRP of only £249, the Chase is a must have line for all retailers. Obaby looks forward to giving all visitors a warm welcome on Stand B32 and B34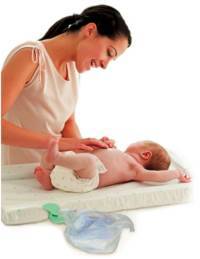 Spare pair of hands
Smallest Ideas is a new company launching at Harrogate with a clever hook which clips onto most changing mats helping mums to keep those ever-moving nappy bags open and still so they can calmly and easily change baby anywhere. The Little Nappy Bag hook is innovative and beautifully simple. The elegant design is registered with patent pending. For more information visit Smallest Ideas on Stand QP27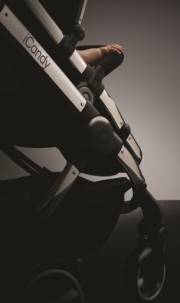 Fruity new collection
iCandy is thrilled to be unveiling to the UK the 2014 collection for the first time exclusively at Harrogate International Nursery Fair this year. Attending the exhibition for over 20 years, this is one of iCandy's biggest launches to date. The British family business holds 80 years of manufacturing pedigree and expertise for award winning luxury pushchairs.
iCandy is inviting visitors to its stand for the ultimate iCandy experience, they will have the opportunity to experience the much anticipated Peach 3, the Raspberry and iCandy's luxury bag collection, designed by ex-Mulberry designer, Janet Collin.
Visit i-Candy on Stand M27.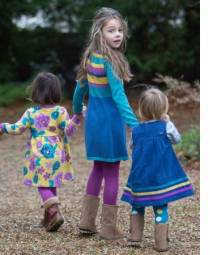 Flying high
Kite, the planet-friendly clothing brand for children from 0-11 years old, is proud to launch its Autumn Winter 2014 collection at Harrogate showcasing the best of Dorset's beautiful countryside and coastline. From nature to nautical, Kite's AW14 designs feature stunning squirrel prints, fabulous florals and happy harbour scenes (think tug boats, lighthouses and dolphins!). Visit Kite on Stand H25
Big Brands Return to Harrogate
Momentum is building for Harrogate International Nursery Fair with just two months until retailers and buyers from around the world flock to the UK's only baby specific trade show.
There are lots of exciting new developments this year including the return of several well-known brands and a host of new exhibitors attending the show for the very first time. For the second year running, having experienced a fantastic show in 2013, the US Pavilion organised by ABC Kids Expo brings a delegation of American brands contributing to the ever-increasing international presence.
Adrian Sneyd, show organiser, comments: "We are delighted with the positive spin towards the 2014 show and despite heavy snow affecting attendance last year, many exhibitors reported brisk business with all of the major nursery buyers attending. This goes to prove that it would take a lot more than bad weather to stop serious retailers coming to Harrogate as for many it provides a one-stop-shop for all of their stock requirements for the entire year."
After several years' absence, Phil & Ted returns to Harrogate with its fabulous collection of products designed to help parents 'adapt and survive and avoid being prisoners of the nursery'. New ranges include Navigator with an auto stop safety brake; Alpha safe and lightweight car seat capsule with base options to click and go; plus the new Smart Mesh seat designed to keep babies cool in hot weather.
With strollers in mind, other new companies at the show include Czech company Navington – a new product line including comfortable, safe strollers and accessories created with an emphasis on the quality of every detail, safety and aesthetics. Ickle Bubba is a new British brand with an eye for detail when it comes to design and manufacturing process. The company, established in 2011, is based in Llanelli, South Wales and its first launch, Stomp, has certainly stamped its mark already and is definitely one for retailers to watch. Also returning this year is Cuddleco (formerly Kiddu) with a bigger stand to give justice to its extensive range of pushchairs, buggies, child car seats, baby walkers and accessories.
Harrogate also welcomes the return of leading baby brand distributor Cheeky Rascals with a significant presence in Hall C and a huge range of products for pregnancy, birth and for baby's early years – from belly belts and bags, to pushchairs, toys and safety equipment.
The Primary Collection's latest new range 'Petite Dreams' which is launching at the show is a must have for retailers seeking beautiful nursery furniture and accessories from wardrobes, cots and cot beds to dressers. Be one of the first to see this fabulous new range on stand B24.
There is limited space available for Harrogate International Nursery Fair 2014 and companies wishing to participate can register interest at www.nurseryfair.com or contact Adrian Sneyd on 01902 880 906 or email: adrian@nurseryfair.com
Don't miss all the major brands at Harrogate
Nursery retailers and buyers seeking exciting new ranges from all major baby brands should make a firm date to visit Harrogate International Nursery Fair this March and the chance to see numerous new product launches all under one roof.
The UK's only nursery trade event of the year, Harrogate International Nursery Fair offers the ultimate opportunity to compare and select new stock items from manufacturers and suppliers of prams and wheeled goods, car seats, nursery furniture, safety equipment, toys and practically everything a parent could possibly need from early pregnancy right through to pre-school years.
For the first time ever, nine halls of the Harrogate International Centre will be packed to bursting with a dominant presence in Hall A by East Coast Nurseries and Casual Play; Hall B with Hauck Group, Mutsy and Babystyle UK; Hall C with Jané and Concord; Hall D with Distributor Corporation UK, Halilit and Whitestep Ltd; Hall H with Bibs n Stuff, Clair de Lune, Tippitoes and Oxo Tot; and Hall M with Recaro, Chicco, Dorel, i-Candy, Kiddy and Out n About. These large exhibition stands will be interspersed with numerous smaller exhibitors both old and new ensuring diversity and variety throughout the halls.
Hall G will be the focal point of the show for many visitors this year as it not only houses major wheeled goods brands including Britax and Graco but will also provide the platform for a brand new seminar programme and the hugely popular VIP Visitor lounge. Also not to be missed this year is the North American Pavilion which will be housed in the fabulous Royal Hall and hosted by ABC Kids Expo with an interesting array of products from our US counterparts.
Harrogate International Nursery Fair is open from 23rd to 25th March 2014 and will also host the Baby Product Association's BANTA and Concept & Innovation Awards. Networking and entertainment includes a Party & Awards night and an evening of free drinks, snacks and entertainment.