Use our logo
For Publications
These logos are 300dpi TIFs that are suitable for use in printed/published documents.
Right click and choose "Save Target/Link As ..." to download a larger version.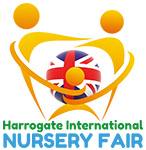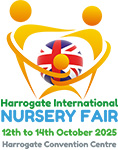 For your website
If you would like to link from your own website to nurseryfair.com then copy and paste the code to the right of the logo you wish to use.
JPG on white background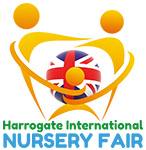 <a href="http://www.nurseryfair.com/"><img src="http://www.nurseryfair.com/image/logo_download/harrogate-international-nursery-fair-logo.jpg" width="146" height="150" /></a>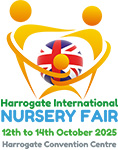 <a href="http://www.nurseryfair.com/"><img src="http://www.nurseryfair.com/image/logo_download/harrogate-international-nursery-fair-logo-block.jpg" width="118" height="150" /></a>

<a href="http://www.nurseryfair.com/"><img src="http://www.nurseryfair.com/image/logo_download/harrogate-international-nursery-fair-logo-horizontal.jpg" width="467" height="138" /></a>
PNG on transparent background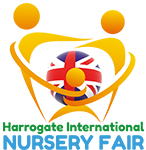 <a href="http://www.nurseryfair.com/"><img src="http://www.nurseryfair.com/image/logo_download/harrogate-international-nursery-fair-logo.png" width="146" height="150" /></a>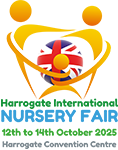 <a href="http://www.nurseryfair.com/"><img src="http://www.nurseryfair.com/image/logo_download/harrogate-international-nursery-fair-logo-block.png" width="118" height="150" /></a>

<a href="http://www.nurseryfair.com/"><img src="http://www.nurseryfair.com/image/logo_download/harrogate-international-nursery-fair-logo-horizontal.png" width="467" height="138" /></a>
If you would like the logo customised with your stand number or require any additional customisation, please contact TouchFinder on 020 8770 3700 or email them at info@touchfinder.co.uk